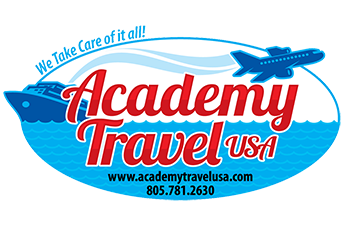 EMAIL US TO BOOK YOUR EXCURSION TODAY!
Our Excursions Expand World Wide!
ShoreTrips is an independent company that specializes in day activities. Each destination offered has been personally visited by the owners and, after much research and personal contact, the best of the guides and operators are selected for you to enjoy. Our specialty is more personal service and the ability to keep a group together so that friends will travel with each other and experience adventures together
Mexico provides an array of beautiful tropical settings, ready to take you deep into a paradise getaway. Our carefully selected Mexico shore excursions are designed to give you a memorable experience, from active water sports to lounging on sun-drenched tropical beaches. Seeing  Mexico from a ship is impressive. Exploring and experiencing the Mexico on shore tours and in the water is what the true Mexico is all about.
At Shore Trips  we offer a wide variety of exceptional shore excursions in Mexico destinations, providing our customers with the best experience possible. 
Take a Cabo cruise excursion to enjoy the amenities at the world class , golf by the sea, or explore the many local artisan shops.
Shore Trips  offers more than 20 shore excursions. As one of the most popular cruise destinations in the world, Mexico has plenty to offer visitors from all walks of life. Trust our high-quality and valuable Mexican  shore trips to leave you with memories for a lifetime. Tropical paradise, gorgeous sights, and a vibrant culture await. Browse our Mexican  ports to find your next memorable destination today!
Mexico is an incredibly diverse and unique destination. Seeing Mexico from a cruise ship is beautiful in its own right, but experiencing it by land on a Mexican Riviera shore excursion tour can be a once in a lifetime experience. At Shore Excursions Group, we make it easy to find exceptional cruise excursion trips in the Mexican Riviera, providing our customers with the best of Mexico.
On one of our Matazlan  shore excursions, marvel at cliff divers leaping from over 100 feet above the ocean, travel to Coyuca Lagoon for breathtaking views, or participate in an authentic Mexican cooking class. Looking for Cabo San Lucas shore excursions? Enjoy a cruise to the majestic rock arches of El Arco, ride a horse along the pristine coast, or take a thrilling ATV ride through rolling terrain. On one of our Puerto Vallarta shore excursion adventures, you can swim with dolphins, enjoy a cruise excursion with dinner and an entertaining show, or take a cruise tour of the culturally rich city. Shore Excursions Group offers more than 40 Mexican Riviera shore excursions. Click on a port above to begin exploring Mexican Riviera shore excursions. Paradise and lifelong memories await!
* This is a special shore excursion for Puerto Vallarta – I went there 2 years ago and it was so much fun!  There is something for every one to do here from zip lining, full bar, swimming, playing with the animals in the petting zoo to eating great home made food!
* For more info check out our Brochure Rack!