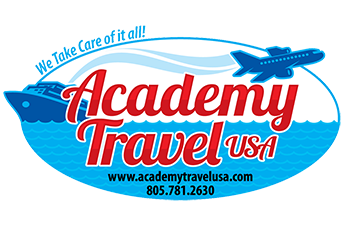 START YOUR HOME BASED TRAVEL AGENCY TODAY!
It's Easy to Get Started
Succeeding as a home-based travel agency means using "guerrilla tactics" to beat out the glitzy storefront agency down on Main Street. And what better way to do that than to bring the "travel agency" to your customers' homes instead of forcing them to come see you in your "office". For many home-based travel agents this is the kind of "differentiation" that wins them loyal customers.
You may want to use your home to host a "cruise night" when you are promoting cruises or have a Hawaiian-theme party to promote great deals on a vacation in the islands.
The travel industry is a "$4 trillion dollar industry" and you can be part of that. People are making real money in this industry. Whether you want to work part time you can earn as much as $500 (or more) on every sale. That's not pocket change, that's a serious commission. Full-timers are supporting themselves and their families. A lot of them are seeing more of the world that they every dreamed of seeing before. A few of them are making very good money indeed, over $50,000 or more! Even the "American Society of Travel Age (ASTA) recognizes that home-based travel agents are the wave of the future.
Becoming a home-based travel agency is easy. The problem is knowing what kind of home based travel agency to be. There are probably many ways of being a home-based travel agency and no one does it exactly the same.

Booking Agents
Are usually attracted to the idea of becoming home-based travel agency because they love getting involved in all the details of planning wonderful trips, across the country or around the world. Or perhaps they have developed some expertise in a particular destination or type of vacation or mode of travel, calling it "niche" marketing yourself.
Anyone who is halfway serious about pursuing a career as a full-fledge home-based travel agency — even on a part time basis — will very quickly qualify for the "IATAN card". This is the Rolls-Royce of travel agent photo ID cards and it can be used to get all the discounts and privileges world wide to all agents meeting the earned income commission.
One of the greatest things about the opportunities available to home-based travel agencies is that this is not a one-size-fits-all or all-or-nothing proposition.
*

*

Booking Agents Can

*

*
→ Work only occasionally to find great deals for themselves and a small circle of friends
→ Work just enough to earn themselves one or two great vacations every year
→ Work as home-based travel agency on the side, in addition to their regular jobs
→ Work part time basis to earn a respectable second income
Whether you work just occasionally or put in a 60-hour week exactly how you work is totally up to you. You are completely free to concentrate on the destinations, activities or modes of travel that excite you. There's no one to tell you what to sell, where to sell it, to whom to sell it or how to sell it!
INDEPENDENCE IS KEY
If the thought of independence scares you …. 
Well, maybe this isn't for you.
If that excites you, congratulations! You have what it takes to be a success as a home-based travel agency!
Although you are independent and on your own, you are never alone as a home-based travel agency. You must constantly work with others to provide service to your clients. Virtually, every home-based travel agency must form a relationship with a host agency. The host agency must be ARC approved with affiliations with a consortia and other travel industry organizations.
HOME BASED BENEFITS
"Think about that moment, that moment you become your own boss. No one can tell you what to do or how to do it. You control your own destiny. Your success (or failure) is entirely your responsibility."
** A few of the benefits include:
Ongoing Telephone and E-mail Support
We'll provide you with ongoing telephone support to answer your questions and help you through any problems you might have. One of our agents will be personally assigned to your account to assist you.
Ticket Printing Services
ATC will print your airline tickets for you so you don't need expensive ticket printing computers and software.
WHAT YOU'LL NEED:
I am your host agency that offers the ICON for your desktop
I will offer you a contract as your host agency
I will continue to mentor you and develop our relationship with you as your host agency
What you will receive:
IATAN card with your earned commissions
Get the travel industry discounts and benefits to which you are entitled
Take tax-deductible trips, of all kinds, while you learn the business
Receive FREE training and seminars from travel industry
Enjoy tax benefits of a home office